Regulatory Compliance Services
Depth of Cover Analysis and Reporting
Increasing regulatory pressure following pipeline leaks near water crossings has created increased demand for depth of cover reporting near waterways. We provide these services, customized to our client's individual needs, to help identify and manage their facility risk from exposed and shallow pipelines near waterways.
Using our locators and map-grade GPS units, we analyse and record depth readings at intervals for each crossing, capture overhead and directional pictures of the crossing, and create a crossing profile report that indicates pipeline location and depth in relation to topography and depth of water. We spatially record and store these reports in our AbsoMap database so our clients can access them at any time by simply clicking on them on a map, as well as providing electronic copies for our client's own files.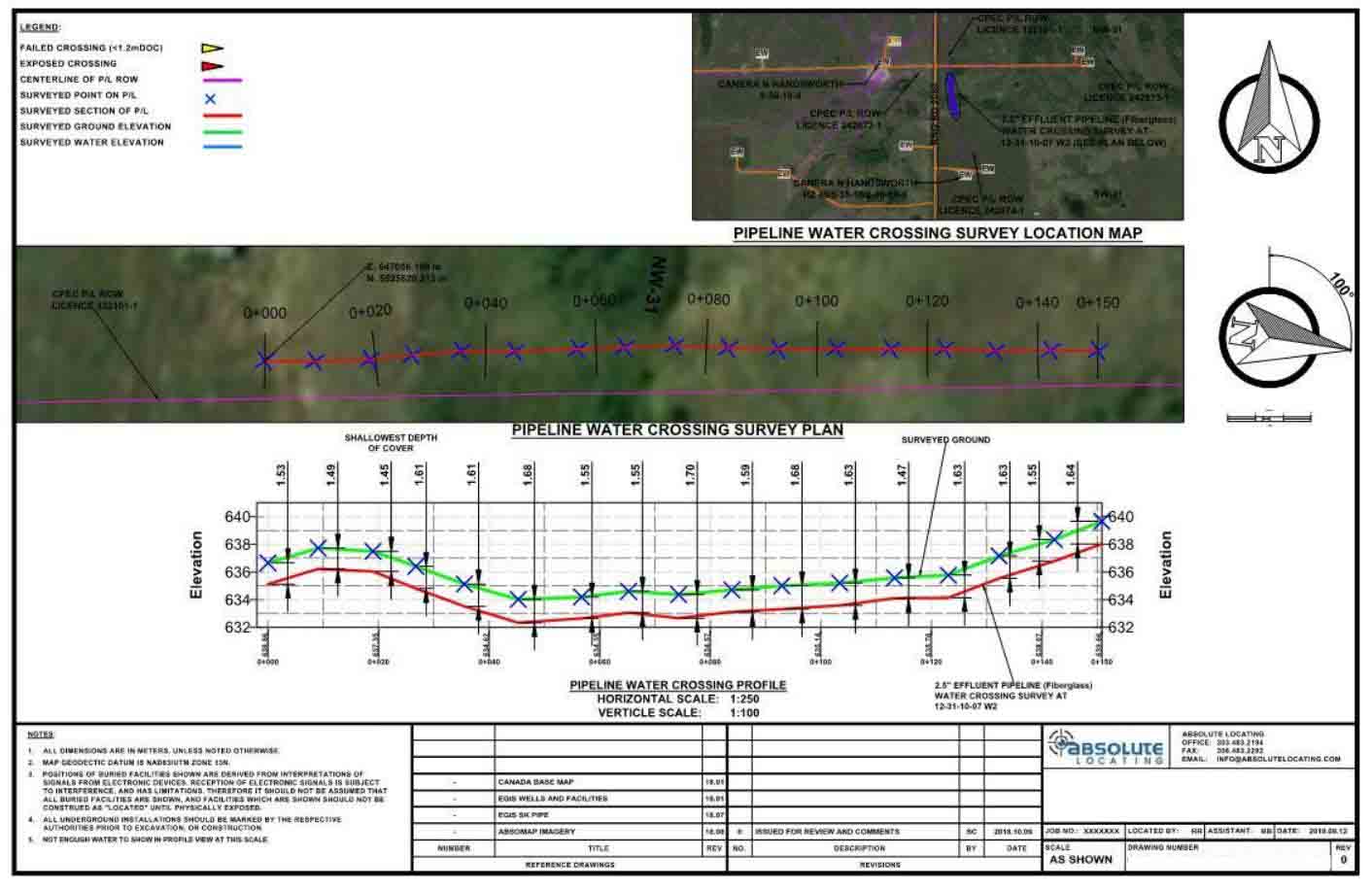 ---
Pro-active Pipeline Inventory and Mapping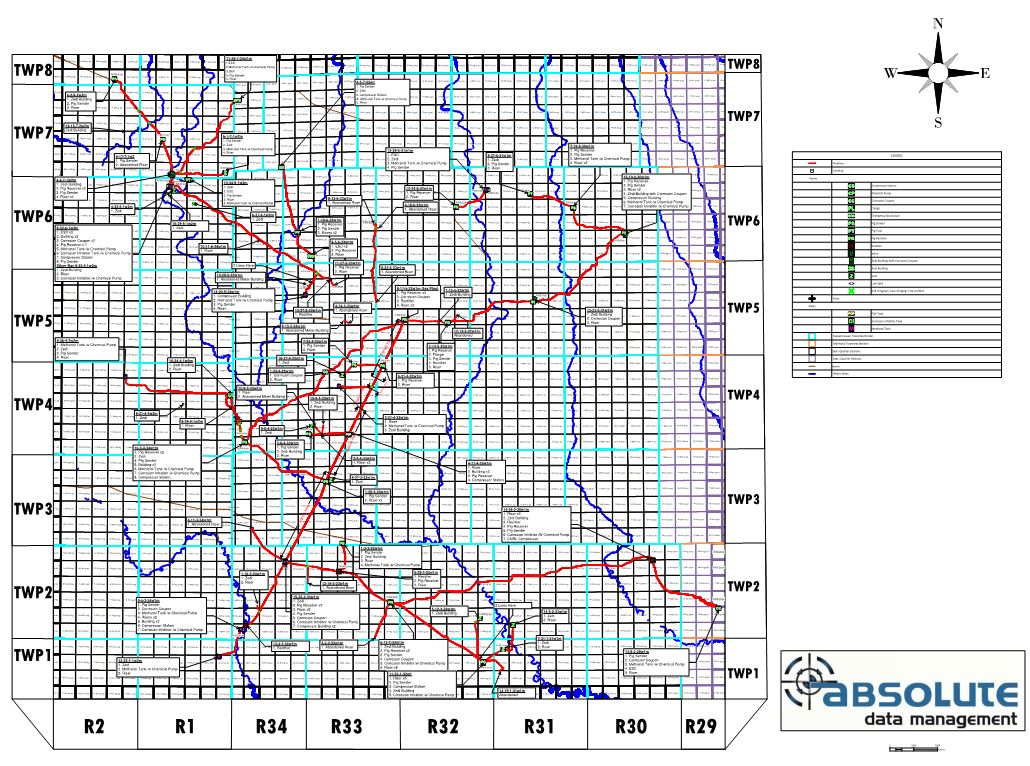 Upcoming regulatory changes to pipeline definitions require a hands-on approach to accurately provide a comprehensive record of underground pipelines and their orientation. We provide experienced crews to compile and cross-reference any existing data with actual field investigations and manage this dataset in our proprietary AbsoMap GIS database.
Call Before You Dig
Sask 1st Call is a "Call Before You Dig" location screening and notification service for contractors and customers who are planning to dig or excavate. Calling Sask 1st Call will proactively alert the Sask 1st Call subscriber companies of plans to disturb the ground. Sask 1st Call will issue line locate request notifications to subscriber companies to ensure that underground facilities are clearly marked before work starts.
First Call organizations enhance safety to the public and digging community as well as reduce damage and associated costs to underground facilities.
Call 1 (866) 828-4888 or go online to place your 1st Call.