Absolute Locating is proud to offer UAV services for 3D/2D mapping, and Right of way inspections. Our highly trained pilots have years of experience in flying UAV's, and we are up to date and compliant with Transport Canada's requirements for commercial UAV flights.
UAV-based Inspections
Visual inspections are becoming a yearly duty for pipeline companies. In the past these inspections were completed by physically walking or driving the right of ways in an ATV and taking note of areas of poor vegetation, sluffing, or even line leaks. This can be slow going, as inspectors run into un-driveable terrain, fence lines, water crossings, Crop, etc. With the use of UAV's, we can accurately follow a registered right of way at a safe height and record the visual inspection as its being performed. Being in the air makes it easier to see areas of concern and with live video streamed to our control station, we can stop the UAV midflight and fly down closer to these areas for a better view.
Due to the type of data we collect, we are able to get GPS coordinates for any spot on the right of way and use them to investigate further on foot if need be. Inspections that used to take months due to a variety of factors can now be inspected in half the time with UAV's.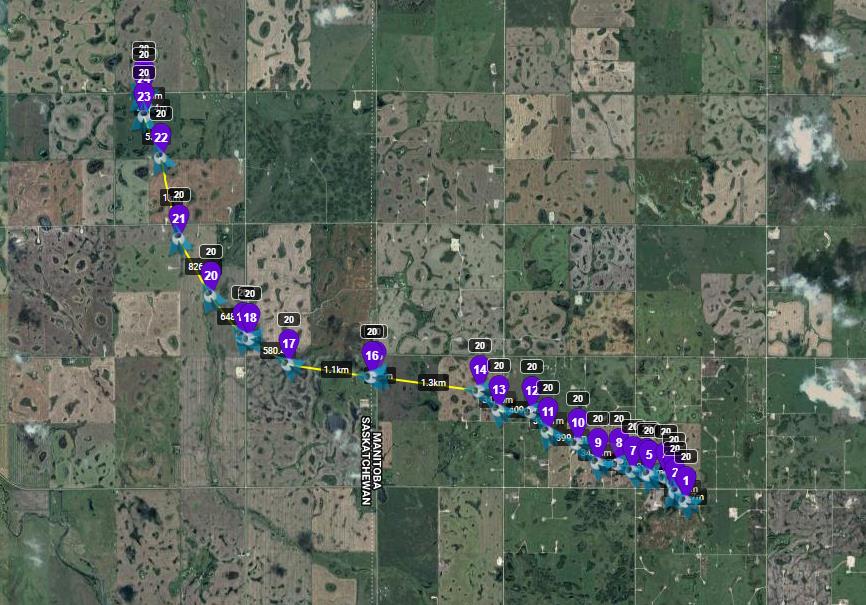 ---
2D and 3D Mapping
With our mapping services, we can convert high-resolution drone imagery to detailed, current facility maps showing underground infrastructure in the context of above-ground buildings and infrastructure, providing a comprehensive picture of the production facility. All that without costing you a hefty amount!
We use state of the art mapping software combined with UAV's to deliver high quality Geo-referenced 2D images that can be used in multiple GIS environments. This provides "day of" imagery for maps and plot plans, ensuring that the imagery is as accurate as possible. We can then print your maps from Legal Size (8.5" x 11") all the way up to ARCH E (36" x 48") wall maps and everything in between with our in house plotter.
...
In addition to 2d imagery, we can also provide visual data on Elevation and Plant Health.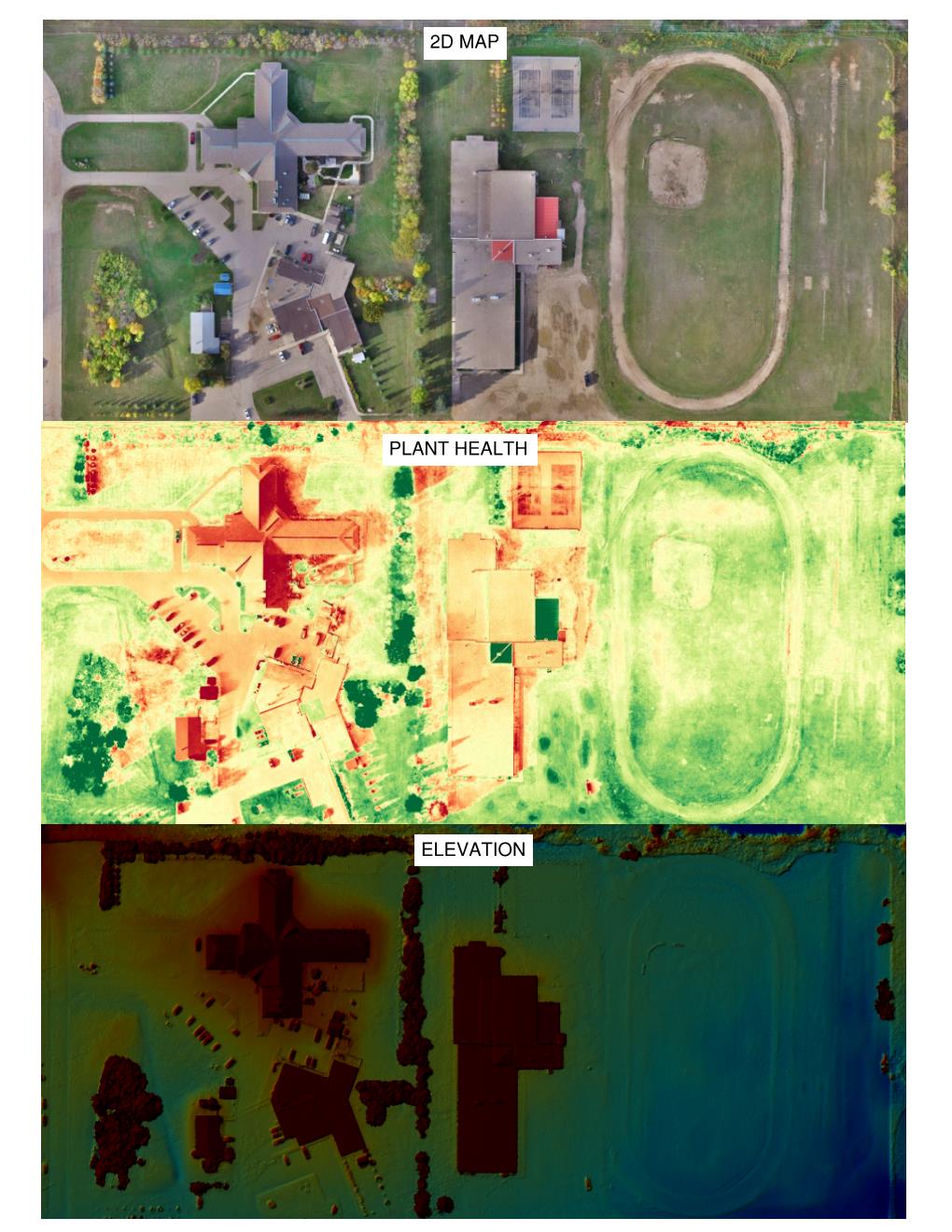 ...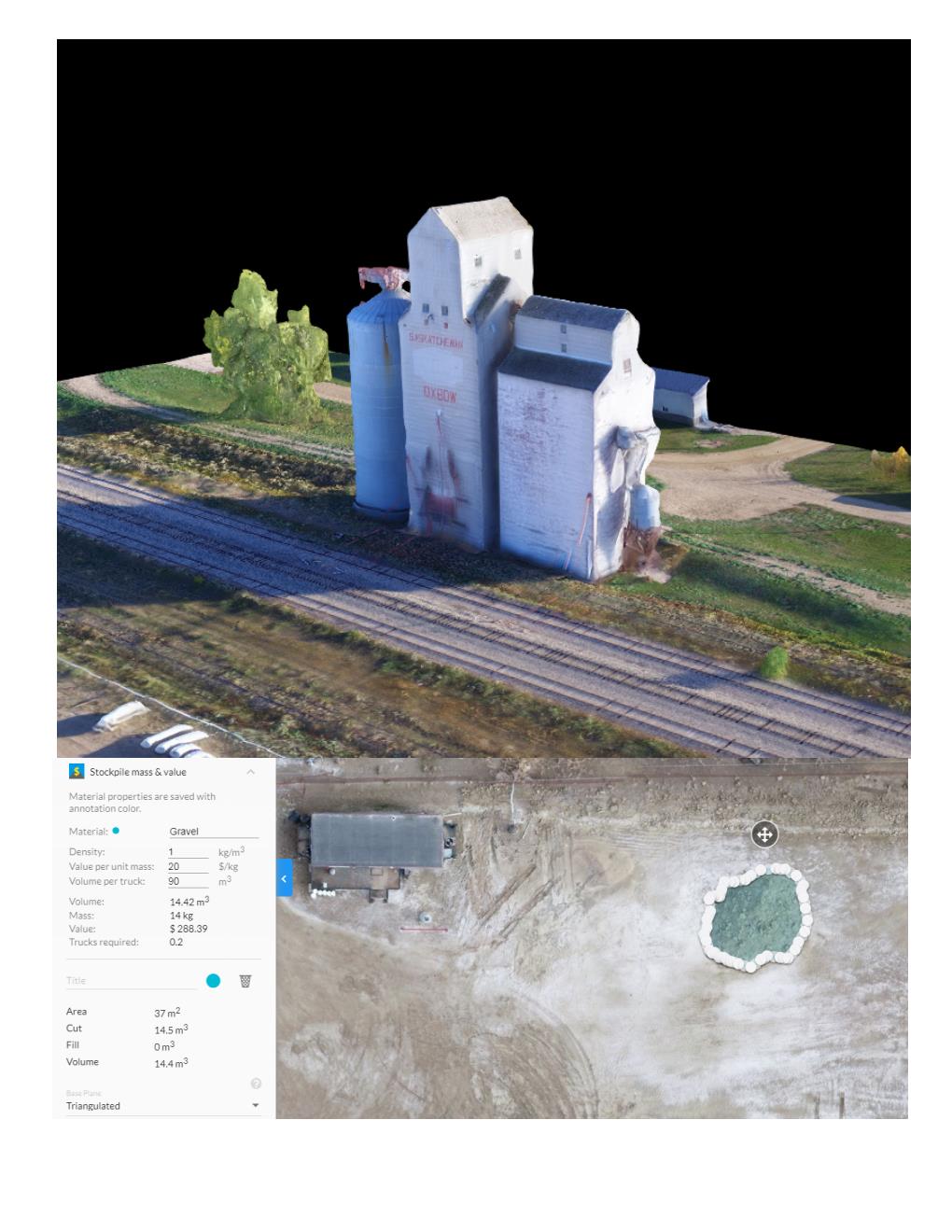 Using the same software, we are able to also produce 3D models of sites. 3D models are a great way to visualize the 3 dimensionalities of your object of interest. Once processed we can supply accurate calculations for a variety of values including line distances, areas, volume, etc. Need to know how much Dirt fill you have left in your piles? Let us do these calculations for you instantly without the need for expensive calculations and data collecting.
Site-specific Emergency Response Plans
We use UAV-generated high-resolution imagery to build site-specific Emergency Response Plans, clearly identifying important features on each site such as location of breathing apparatus', eye wash stations, fire extinguishers, or muster areas. Road directions from site to closest hospitals and emergency responders are included.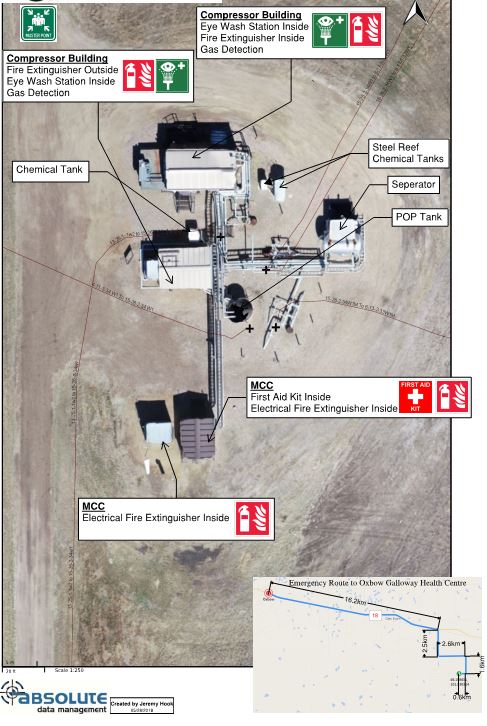 Call Before You Dig
Sask 1st Call is a "Call Before You Dig" location screening and notification service for contractors and customers who are planning to dig or excavate. Calling Sask 1st Call will proactively alert the Sask 1st Call subscriber companies of plans to disturb the ground. Sask 1st Call will issue line locate request notifications to subscriber companies to ensure that underground facilities are clearly marked before work starts.
First Call organizations enhance safety to the public and digging community as well as reduce damage and associated costs to underground facilities.
Call 1 (866) 828-4888 or go online to place your 1st Call.